Dialysis Accessories & Medical Apparels All in One Place
MandMcares
Design is not just what it looks like and feels like. Design is how it works. All the convenience and comfort of our dialysis accessories and collections of customized medical apparels created with our patients in mind.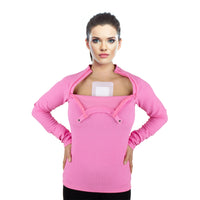 Chest Port Access
With added snap button on top so the line can exit but still covers up the shoulder to keep you warm and provide modesty when receiving treatment in the clinic setting.
Shop Now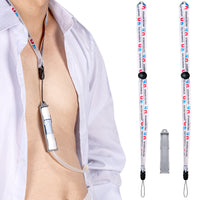 Patented Peritoneal Dialysis Transfer Set Holder for Baxter
1 Holder and an added 2 adjustable lanyards with quick release buckle for easy change of lanyard when the other one is wet after showering.
Eliminates the use of excessive adhesive tapes that can cause skin irritations and can be time consuming.
"Snap and Done" you're back on your daily routine.
Shop Now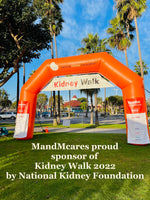 We love to give back! Caring knows no distance; one simple step can change a life!
The Kidney Walk is the nation's largest walk to fight kidney disease and raise awareness and funds lifesaving programs that educate and support patients, their families and those at risks. We are grateful to sponsor and be a part of such programs and advocacy as a way of giving back.